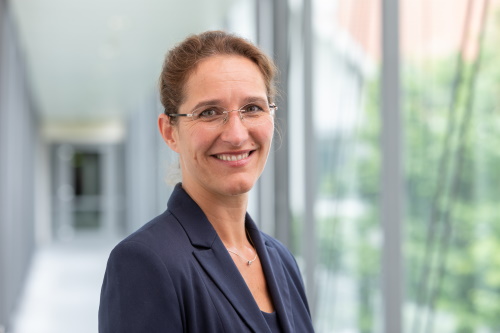 Prof. Andrea Büttner has been Executive Director of the Fraunhofer Institute for Process Engineering and Packaging IVV since April 2020. In her role, she is also responsible for the Freising site. Since 2017, she has headed the Chair of Aroma and Smell Research at the Friedrich-Alexander-Universität Erlangen-Nürnberg.
Andrea Büttner studied food chemistry at the Ludwig-Maximilians-Universität München and completed her doctorate and habilitation in the field of aroma research at the Technical University of Munich. When she joined the Fraunhofer IVV in 2007, she launched the new Product Performance business unit as well as the Department of Sensory Analytics, today's department Sensory Analytics and Technology. At the same time, she set up the Aroma Research working group at the Friedrich-Alexander-Universität Erlangen-Nürnberg, where she was appointed Professor of Aroma Research in 2012. In 2017, she became Deputy Institute Director at the Fraunhofer IVV and a member of the institute's management in 2019.
In her current role, she is also spokesperson of the Lead Market Food, deputy spokesperson of the Fraunhofer Strategic Research Field Bioeconomy and on the Board of Management of the Fraunhofer Cluster Circular Plastics Economy CCPE®.
Areas of expertise
The current focus of her research is on improving and maintaining food and product quality, on impurity and contaminant analysis, and on developing analytics and diagnostics in networked and intelligent systems to ensure the highest product quality and consumer acceptance. Andrea Büttner pays special attention to sustainable and resource-saving management as well as to product safety and consumer protection.