Mycoprotein as a healthy source of protein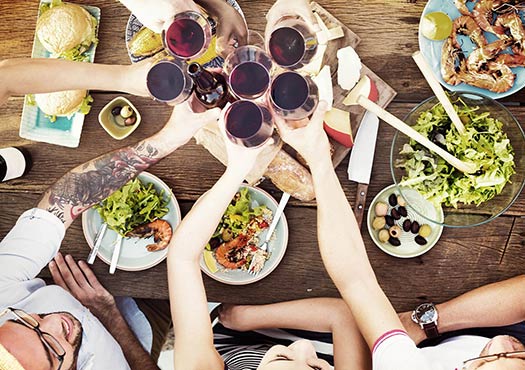 Research on alternative sources of protein for foods is being driven by the growing food requirement of the world's population and by the high demand for meat surrogate products. Fungus biotechnology is one area of research showing much promise. The mycoprotein that is recovered by customized fermentation of a starting culture is rich in protein. After a heating step it is safe for human consumption and can be used as a sustainable, biobased, protein-rich ingredient for manufacturing a range of tasty food products.

Research on broad application of ABUNDA® mycoprotein
The FUNGITIME project is developing food products that are manufactured using ABUNDA® mycoprotein. The food products are versatile and range from textured snacks and pasta to surrogate dairy products, fish-based products, and drinks. The aim is to develop foods with optimal nutri-physiological properties having high consumer acceptance.
Benefits of mycoprotein:
High-quality and sustainable protein source

Low production costs

Expanded range of vegetarian and vegan products

Healthy food products

Intrinsic fiber structure
Fraunhofer IVV researching 'clean eating' with ABUNDA® mycoprotein
Within the context of 'clean eating' the Fraunhofer IVV is developing innovative food ingredients and food products using ABUNDA® mycoprotein. These foods must contain a minimum of additives and provide a sustainable source of protein and dietary fiber. Fiber-rich snacks, vegan salami, and vegan jerky are being manufactured using traditional processing methods by optimal utilization of the specific functionality of the raw material. In addition, protein-rich crackers are being developed as a sustainable product within the sports food category.
Following characterization of the sensory and functional properties, microbiological stability, and shelf-life, it is planned to evaluate the scaling up of the technology to industrial quantities. Optimal product design and concepts for commercial implementation are being undertaken in collaboration with industrial partners taking into account their requirements.
| | |
| --- | --- |
| Projetct term: | 2020 to 2022 |
| Project funding/ management: | EIT-Food EU, EU Framework Programme for Research and Innovation Horizon 2020 |
| Project partners: | Angulas Aguinaga (Spain), AZTI (Project Coordinator, Spain) Fraunhofer IVV (Germany), MATIS (Iceland), Agulas Aguinaga Research Center (Spain), Frito-Lay (UK), 3 F BIO (UK) |
| Website: | |