Safe use of recyclates in food contact materials
The European Circular Economy Action Plan includes calls to use post-consumer recycled packaging. However, this packaging poses major challenges for safety, especially when it comes to food contact materials. In light of this, we have developed a testing strategy to comprehensively assess the safety of recycled plastic materials as part of the PolyCycle project. The collection and recycling process can introduce unknown substances into the material that, although undetectable by current methods, react with DNA and could pose a health risk. In vitro bioassays (Ames tests) are a particularly suitable means of detecting this reaction with DNA. The team worked on this project in collaboration with the Austrian Research Institute for Chemistry and Technology (OFI) and FH Campus Vienna from January 1, 2021 to December 31, 2022.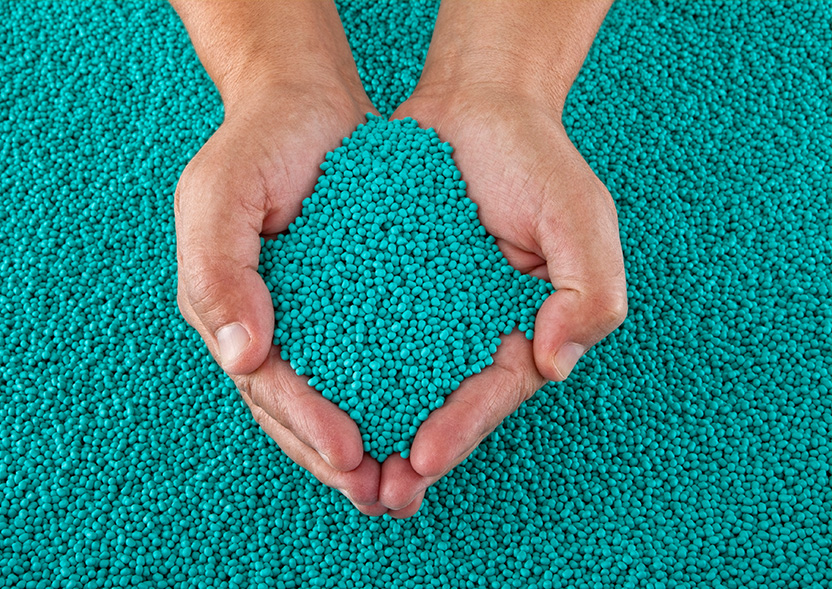 Over the course of the project, we developed a testing strategy for detecting potential DNA-reactive substances in plastics using in vitro bioassays and chromatographic analytics that are capable of classifying volatile substances as toxic. This strategy was then used to analyze selected recycled packaging-type materials and determine their suitability for use as food contact materials. Overall, Ames tests proved to be a reliable method for testing whether there are mutagenic substances in plastic samples. We were able to identify and quantify volatile substances using gas chromatography and classify their toxicity successfully. The multivariate data evaluation indicated some correlations with volatile substances, but no direct causalities. However, we considered oxidative stress as a possible influencing factor. For this reason, it is necessary to expand the range of testing methods and enhance our findings as part of the follow-up project SafeCycle; in doing so, we aim to enable the future use of recycled materials in various areas of application (such as food, cosmetics and household products) without compromising on safety. The SafeCycle project is expected to start in 2023 and will also be carried out in collaboration with the OFI and the FH Campus Vienna.