Customized plant food ingredients - Fraunhofer IVV and Fraunhofer IME at FI Europe
At Food Ingredients Europe in Frankfurt, the Fraunhofer Institute for Process Engineering and Packaging IVV together with the Fraunhofer Institute for Molecular Biology and Applied Ecology IME will be explaining how food ingredients can be made from plant-based and alternative protein sources. Between November 28 and 30, 2023, the institutes will be presenting current research topics in the fields of ingredient extraction and food development at Booth 4.1L143 in Hall 4, under the slogan "Customized plant ingredients for your food". Fraunhofer IVV and Fraunhofer IME deploy their expertise to provide manufacturers of food and ingredients with comprehensive support - from the selection of raw materials and process development through to market-ready food products.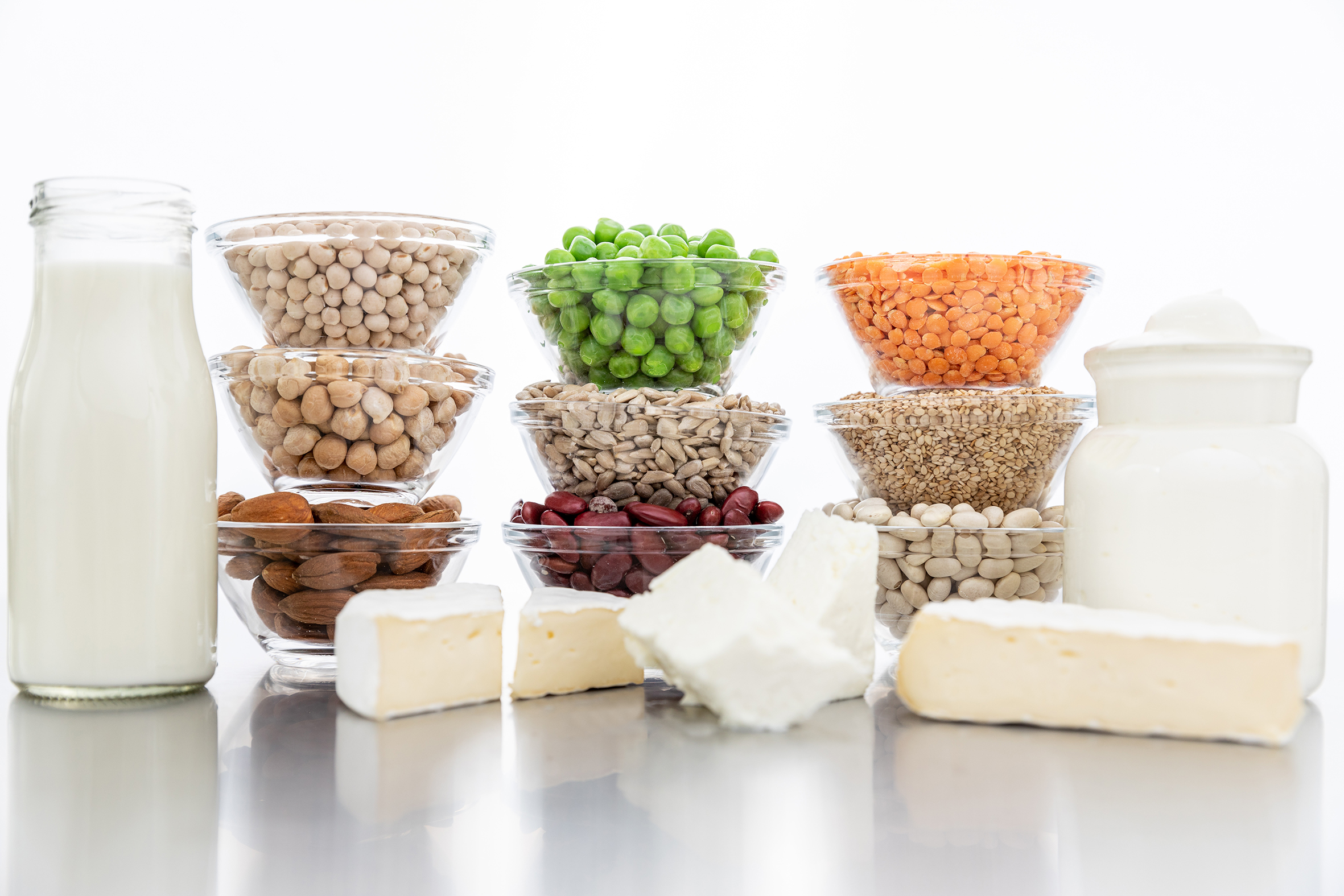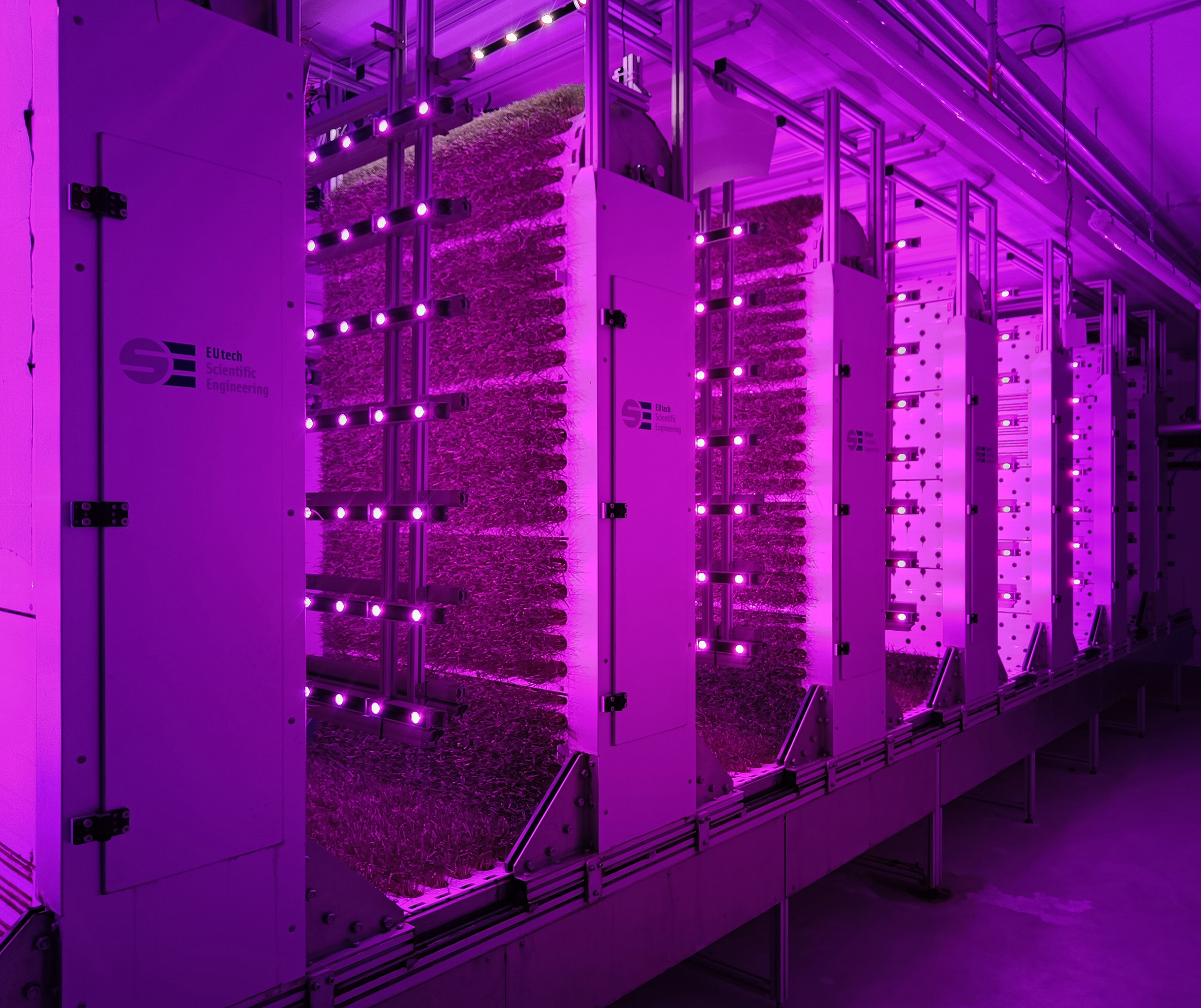 Protein database ­ find the right ingredient quickly and reliably
Fraunhofer IVV has drawn on its many years of experience in the development and application of plant proteins to set up a protein database. This allows the institute to support companies in selecting the right plant proteins for their food innovations quickly and accurately, and to then guide the developments along the entire process chain.
The content and functions of the database are being presented at 4:00 p.m. on November 28 in the Exhibitor Showcase Theatre during a lecture titled "Plant-Based Protein Ingredient Database: Empowering Targeted Product Development".
From the raw material to the end food product
Fraunhofer IVV develops functional food ingredients, such as proteins and fiber, from a wide range of plant raw materials, including legumes, oilseeds and side streams from the food industry. The institute optimizes wet and dry resource-efficient fractionation and processing methods on a laboratory and pilot scale to develop the ingredients' composition, plus their functional and sensory properties, in a way that is specific to the raw material in question and tailored to each application. In addition, the food ingredients are characterized with respect to chemical composition, functional properties, molecular weight distribution, the presence of endogenous enzymes and enzyme inhibitors, plus other antinutrive substances. An ingredient and food pilot plant is available at Fraunhofer IVV for producing food ingredients and product samples on a pilot scale. Changes to the products during storage can be examined in storage tests on site at Fraunhofer IVV and reviewed by a specially trained sensory panel.
Fraunhofer IVV boasts many years of expertise regarding the complex interplay between the raw material, production process and fermentation, which it brings to bear in the customized and targeted development and optimization of products. The institute also develops dairy product alternatives based on plant raw materials and protein-rich, functional ingredients. Here, fermentation involving lactic acid bacteria is used for the targeted generation of product properties such as creaminess, increase in viscosity and gel formation in dairy product alternatives such as vegan yogurts and cheeses.

Another area of focus is the development of textured foods for use in meat, fish and seafood alternatives. In particular, Fraunhofer IVV is investigating how textures can be created using alternative protein ingredients from plants, algae, fungi or insects to produce innovative and safe meat alternatives that also appeal to the senses. In this work, the institute is deploying its many years of expertise in the field of extrusion for the development of customer-specific texturing solutions that range from small exploratory investigations on a kilogram scale right up to near-industrial scale production. Fraunhofer IVV develops and optimizes products and ingredients based on the specifications and issues presented by its customers, and also creates sustainable packaging solutions for safe food products.

New agricultural systems for sustainable future nutrition
New, closed agricultural systems are increasingly being used around the world to provide healthy, high-quality food products and supply the global population with fresh produce. The advantage of this contained environment agriculture is that food can be produced in a resource-efficient manner all year round regardless of the location or weather. Fraunhofer IME in Aachen is exploring new agricultural systems for the vertical production of plants as well as for the production of single cell proteins and cultured meat, and provides tailor-made solutions to research partners and customers for optimized production processes along the value chain from the raw material to the end product.
As a pioneer in plant-based production, Fraunhofer IME possesses extensive expertise in the field of plant cultivation and has access to exceptionally well-equipped infrastructure. To conduct applied research on current topics in the area of indoor/vertical farming, a multitude of cultivation approaches are carried out under controlled conditions. These range from traditional single-tier plant cultivation in greenhouses to indoor cultivation in growth chambers and multi-tier cultivation within various vertical farming systems. In this context, the vertical farming systems OrbiLoop® and OrbiPlant® developed at Fraunhofer IME Aachen provide a novel conveyor-based vertical farming platform technology that allows the scalable production of plants at minimal space and resource requirements.

As part of the plant-based food production, plant cell cultures (PCC) represent an important alternative to conventionally grown plants, as they are cultivated regardless of seasonal conditions or available land and without any pesticides. Fraunhofer IME Aachen has developed LEDitSHAKE, a lighting system for PCC, to provide a platform for the identification of optimal light recipes for the production of valuable ingredients - without the need to use genetic engineering.

Other research areas at Fraunhofer IME Aachen include the production of single cell proteins and cultured meat. The "Single Cell Protein" working group is exploring new protein sources from bacterial strains that are isolated from the environment and can be used in the food industry as protein and dairy substitutes. Cultured meat - lab-grown meat - is a revolutionary alternative to conventional meat production. Animal cells are cultivated in vitro, eliminating the need to slaughter animals and reducing the negative environmental impact associated with livestock farming. The "Cultured Meat" working group focuses on areas including the establishment of stable, immortalized cell lines and the development of cost-effective, plant-based edible scaffolds for animal-free meat production.