Biobased coatings made from oak cork or beech cork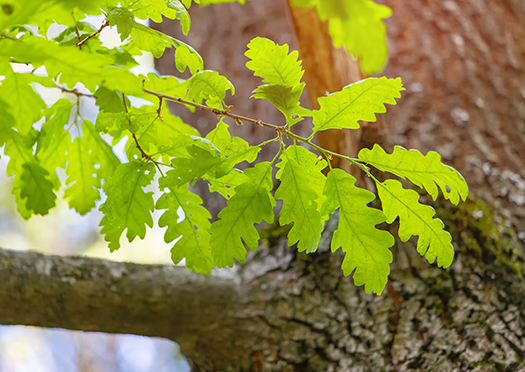 Barrier coatings protect against spoiling in fiber-based food packaging
The continuous growth of the global population combined with the cultural and industrial shift towards convenience, mass-production and online shopping has led to a significant increase in the consumption of packaging materials. The high demand for fiber-based packaging can be attributed to an increased environmental awareness and new political campaigns supporting sustainability and limiting the production of fossil-based products. Despite the many inherent benefits of fiber-based substrates, including high availability, sustainability and versatility, they provide no significant protective barrier against gas or liquids permeation. This is critical, especially in the sector of food-packaging, because oxygen and moisture permeate and spoil the food.
Biobased barrier coatings are not multifunctional yet
The conventional solution to this problem is to coat fiber-based substrates with protective layers against gas and moisture permeation using fossil-based polymers like PE, EVOH, etc. These materials, however, are not only resource-limited and environmentally harmful, but also hinder the recyclability of the paper. Biobased solutions have therefore been proposed to replace these fossil-based compounds. Current approaches utilize renewable polymers such as polysaccharides, proteins and waxes as individual coating layers or a combination thereof. These coatings provide either sealability or a barrier functionality towards water vapor or oxygen. A biobased material that combines all relevant properties for the packaging of sensitive foodstuffs does currently neither exist on the market, nor are there any successful research approaches.
Innovative biobased coating made from cork
"BioBarrier4Fiber" proposes to solve this problem by developing a novel coating concept for fiber-based food packaging that for the first time combines water vapor barrier with high flexibility, processability and sealability. This multifunctional coating system will be produced from different suberin fatty acids (SFA), which will be extracted from the cork of oak and beech trees of Germany and Turkey. The suitability of SFA for this purpose can be clearly derived from their chemical composition, comprising of highly functional, polymerizable aliphatic acids of variable length and structure and their role in nature as a hydrophobic polyester, building a protective layer around the periderm of plants. Hence "BioBarrier4Fiber" intends to exploit this same role for packaging.
Fraunhofer IVV researches the development of coating materials and coating processes
The selection and pretreatment of beech and oak barks as well as the development and optimization of the extraction processes and the development of the coating material will be performed by Fraunhofer Institute for Process Engineering and Packaging IVV and TÜBITAK MRC, the Scientific and Technological Research Council of Turkey Marmara Research Center, in close collaboration. Additionally, IVV will focus on the development of a suitable coating process and barrier characterization, whereas TÜBITAK will perform the storage studies as well as the investigations for the suitability as food contact material. Simultaneously, eight associations (including the German Industry Association for Food Technology and Packaging e.V. (IVLV) and the Packaging Manufacturers Association in Turkey (ASD)) and the user committee will work together with the research institutes collectively to guide the project's development and estimate the techno-economical potential of the proposed solution.
Project term:


2023 to 2025

Project management / funding:

Industry Association for Food Technology and Packaging e.V. (IVLV) - AiF / Federal Ministry for Economic Affairs and Climate Action BMWK - funded within the framework of CORNET (Collective Research Networking) / IGF international for the benefit of small and medium-sized enterprises


Project partners:

Fraunhofer IVV

The Scientific and Technological Research Council of Turkey Marmara Research Center - TÜBITAK MRC
Industry Association for Food Technology and Packaging e.V.- IVLV
Packaging Manufacturers Association in Türkiye – ASD