Spread of infectious diseases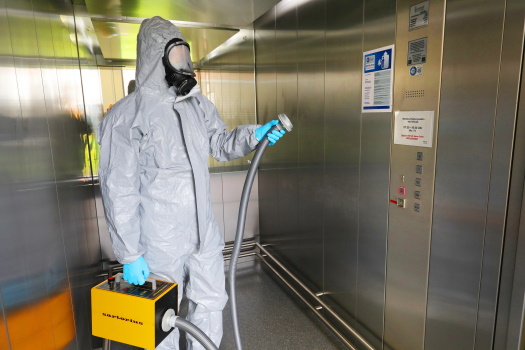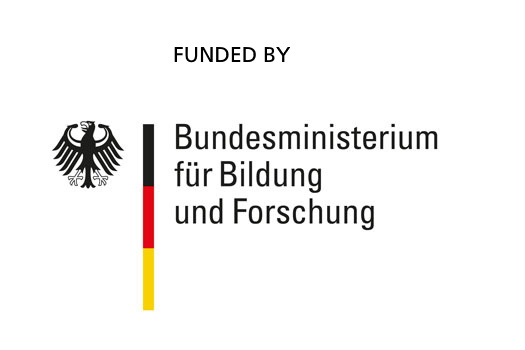 The rapid spread of new pathogens such as the coronavirus SARS-CoV-2 is a serious threat to civilian safety. An ever growing world population and global communication means that future pandemics from hitherto unknown or mutated pathogens are likely. High requirements are placed on civil protection for situations involving biological hazards. In order to be able to guarantee the highest possible protection for the population and emergency personnel, effective measures to combat the uncontrolled spread of infectious pathogens are needed as early as possible. These measures include rapid, safe, and efficient methods for decontamination and disinfection.

Mobile plasma technology to reduce biological infection
The goal of the collaborative MoPlasDekon project was to realize a compact, portable, and easy-to-use plasma system which operates at atmospheric pressure and which can be used as standard equipment in crisis zones by aid and emergency workers. The use of ambient air for generating the gas plasma means there is no need for the stocking and disposal of chemicals which are harmful to health. The development of the plasma system based on a dielectric barrier discharge was carried out by Plasmatreat GmbH. There was close consultation with the Bavarian Red Cross and Essen Fire Department in order to ensure the requirements regarding operability and robustness were met. For process and efficacy control, a special gas sensor was developed by m-u-t GmbH and combined with the plasma system. Comprehensive trials at the Fraunhofer IVV evaluated the effectiveness of the new system to resistant bacteria spores on various materials and determined the optimal process settings. The final prototype reduced the starting concentration of Bacillus atrophaeus spores by more than 99.99% within a minute in a volume of 300 liters.
Widespread application opportunities for reducing the infection risk
Compact plasma generators with effective nozzles could be used in the future for disinfecting rooms and vehicles, so making a key contribution to increasing the ability of emergency personnel to act and combat the spread of epidemics. The prototype developed in the MoPlasDekon project is currently undergoing pilot testing for the decontamination and reprocessing of protective masks.
| | |
| --- | --- |
| Project term: | 2016 to 2019 |
| Project management/ funding: | VDI/VDE Innovation + Technology GmbH / Federal Ministry of Education and Research BMBF |
| Support programme: | BMBF programme "Research for Civil Security" (KMU-Innovativ |
| Funding information: | The project was funded by the Federal Ministry of Education and Research (BMBF) under the number 13N14127. |
| Project partners: | Plasmatreat GmbH, m-u-t GmbH, Fraunhofer Institute for Process Engineering and Packaging IVV |
| Associated partners: | Bavarian Red Cross, Fire Department of Essen, Robert Koch Institute RKI, INHAG GmbH |